College Careers Consulting is frequently asked questions that revolve around scholarships.
Questions like:
How can I successfully win them?
Where can I find them?
When can I start applying?
How do I know which ones are spam?
How much time do I need?
Here are 12 tips that our students have used to win scholarships.
Tip # 1:
It may be time-consuming and a hassle, but filling out the FAFSA as close to opening day should be your top priority. Why? Other financial aids depend on your FAFSA. For example, the Pell Grant is one of the financial awards available through FAFSA. More than a million students miss out on this Grant even though they qualify because they don't fill out the FAFSA. To understand myths about financial aid and gain insights about who qualifies, how to fill out the forms, what you need, and more go to https://studentaid.gov/resources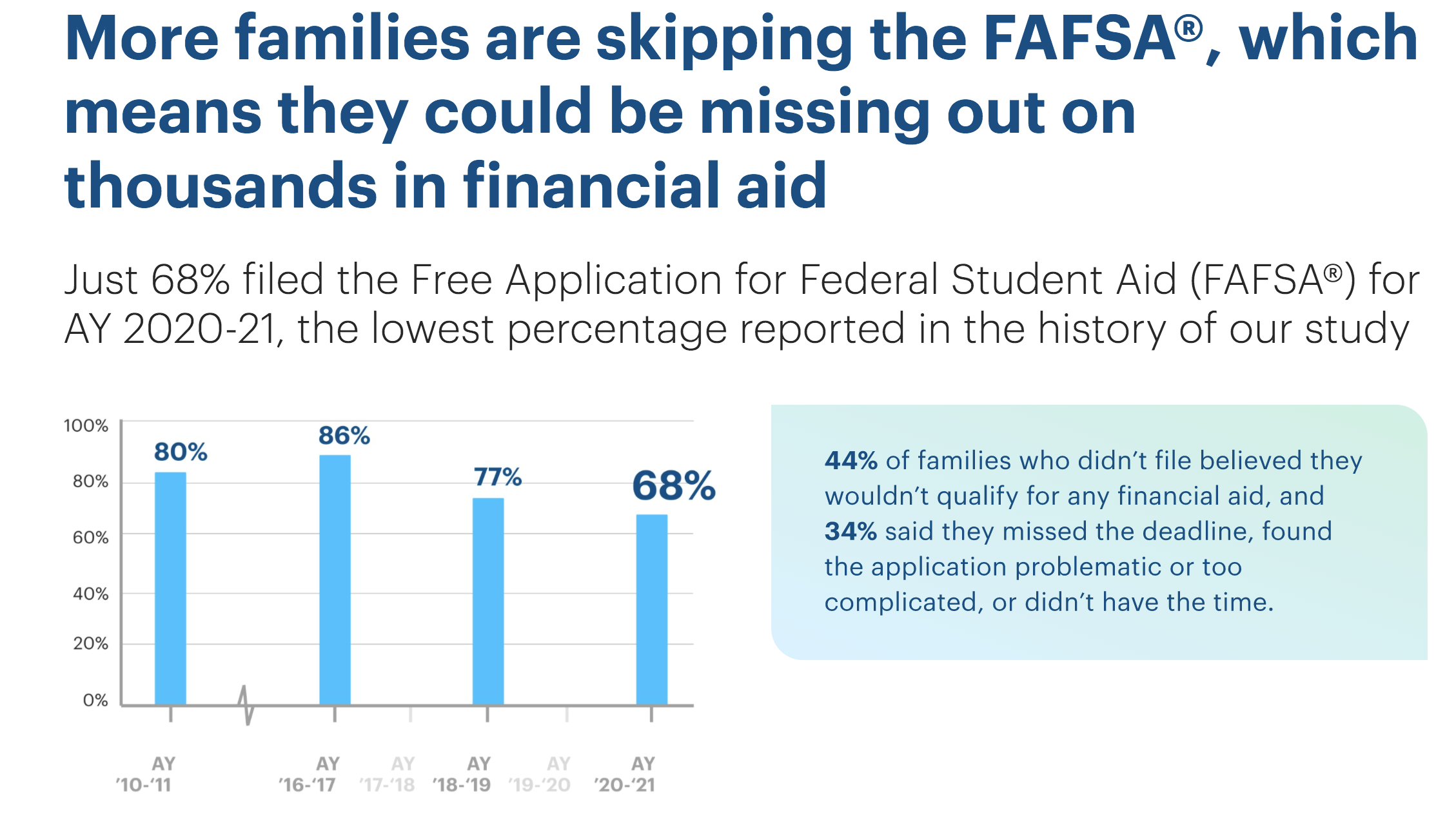 Tip # 2:
With hundreds of scholarships opportunities, our top tip for students (with the help of parents) is to take the time to design a strategic plan by narrowing their list down to eligible scholarships. This means families should begin investigating scholarships before their student completes their junior year. At the very least, you should compile a list six months before the applications are due. What kind of scholarships should your list include? Before starting the scholarship search, make a list of personal skills, passion, interests, hobbies, achievements, awards, and unique traits. Then, match your list to the scholarships offered in your town, local organizations, city, and state.
Tip # 3:
Students tend to look for scholarships with high awards. Typically, these scholarships have thousands of applicants. Unless you have a list of accomplishments that exceed their published expectations, applying for them is like taking a chance of winning the lottery. When a student\'s resume fails to meet or exceed the scholarship organization\'s expectation, it\'s a mismatch. Students become discouraged when rejected, and they stop applying. Instead, consider applying for those scholarships that match your resume and have a smaller pool of applicants. This increases your chances of winning. Start with scholarships offered locally and then widen your search to your specific township, city, and ultimately your state.
Tip # 4
Create a scholarship system. Invest in a calendar and populate it with application deadlines. Design a document to track your progress. Plan on submitting your application far in advance. Some students prefer to devote their entire winter and spring break filling out applications while some send them out weekly.
Tip # 5
Winning scholarships are not as simple as filling out a form! We advise students to treat the scholarship application process as if they were taking a 3-credit course in high school. Developing the mindset that applying for scholarships will take time, organization, and hard work. No one wants to give away free money, would you? Expect to fill out lengthy application forms, write impressive essays, submit transcripts, provide reference letters, and in some cases, be interviewed.
Tip # 6
Approach each scholarship application differently. One size does not fit all when it comes to scholarships. Commit to understanding the organization\'s values offering the scholarship, and tailoring your entire application and essay to match those values.
Tip # 7
Learn to recognize scholarship scams. A good rule of thumb is this: it is a scam if the scholarship requires you to pay to apply or ask for your social security number.
Tip # 8
Your scholarship essay can make or break your application. Write them in your own voice and in your own words. It should be about you and how the sponsor\'s values align with yours. Give them examples of how you strive to live by those values. A good scholarship essay takes time and multiple rounds of edits. Ask for help. Plan on writing 15-20 essays that can be reworked. Save and re-purpose some of your high school essays.
Tip # 9
Make sure that your scholarship reference letter-writers (school counselors, teachers, etc.) know about your interest in a specific scholarship. Provide them with the information they need to write a good letter. Choose someone who knows you. For this reason, you must take the time to develop good relationships with a few teachers throughout high school. Go to school early, pop in on them frequently, participate in class – do things that help them remember you. Avoid teachers with cookie-cutter templates. Ask early! Do not wait until November of senior year when applications are due.
Tip # 10
Avoid being disqualified. Be honest and don\'t exaggerate. It\'s really that simple.
Tip # 11
One of the biggest myths is that scholarships are only available to high school seniors. Not true! You can apply for scholarships as a high school junior and senior and throughout undergraduate and postgraduate studies. That\'s why it\'s important to stay organized and maintain a scholarship calendar to remind you of yearly application deadlines.
Tip # 12
We know you are extremely busy but so are all the other applicants. Impress them by applying early and not waiting until the deadline.
Biggest tip?
Our biggest tip is for students is to treat applying for scholarships as a job – if done strategically, this job has the potential to pay for all four years of college.