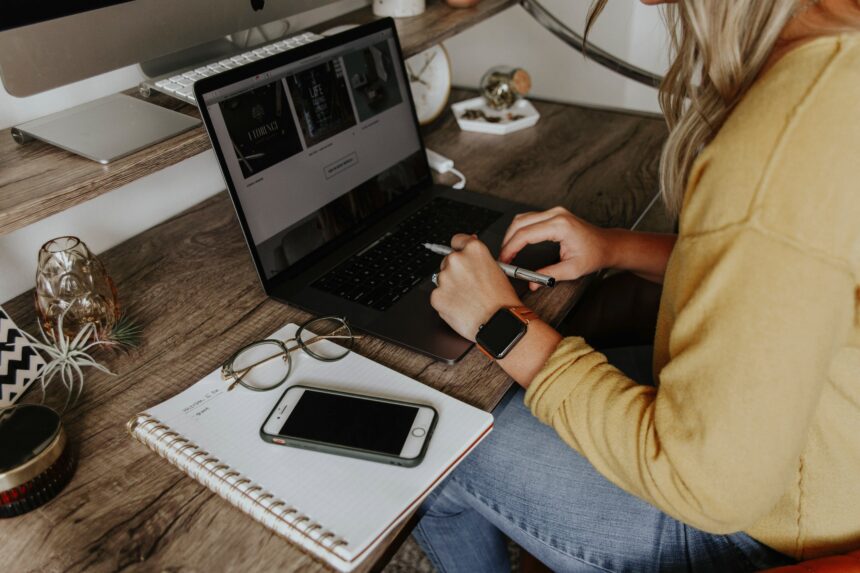 In our previous blog we talked about what demonstrated interest is and why it matters. Demonstrated interest involves applicants showcasing through tangible efforts how interested they are in that particular school and their dedication to being part of the campus community. In other words, what proactive steps has an individual taken through direct contact or research that would make them stand out in the crowded applicant pool? Essentially, it's a way for admissions officers to see if you're genuinely interested in their school or if you're just applying because it's a safety option. Let's explore some proven ways students can demonstrate their interest in a particular school.
1. Open College Emails
Did you know that admission offices can track your email activity? It's true! The colleges you're applying to know when you open their emails, how many times you've opened them, and even how long you stayed on their website. While this may seem a little Big Brother-esque, it's actually a way for colleges to measure your demonstrated interest. Sometimes, you'll receive emails that are specifically targeted towards your intended major, providing valuable information about the programs offered at their school. So the next time you receive an email from a college you're interested in, remember that it's more than just a reminder to apply. It's an opportunity to demonstrate your enthusiasm and show that you're serious about attending their school. It is also an opportunity to make an informed decision about whether the school is a good match to your learning style, personality and academic goals.
2. Take a Virtual Tour
Post-COVID, virtual tours have emerged as a viable option for students who want to explore colleges from the comfort of their homes. Not only do these tours allow individuals who can't afford to visit a college in person to get an up-close look at the facilities, they also allow prospective students to demonstrate their interest in a university, which is an important factor when it comes to being accepted. Whether it's through a virtual guided tour or a meeting with a representative, signing up for these online options is a great way to show schools that you're serious about your education.
3. Schedule a College Tour
Visiting colleges is an essential part of the college application process. It allows prospective students to see the campus, talk to current students, and get a feel for what college life would be like. When you register for a visit, it's important to keep in mind that everything you do or don't do is noted by the admissions staff. Make sure you prepare for the tour and ask questions. When a student actively engages in the tour process it demonstrates interest. Additionally, many students don't realize is that their attendance, cancellation, or no-show for a visit is all tracked by the admission staff. This is where demonstrated interest comes into play. It's vital to remember that the campus visit coordinators work hard to ensure that your visit is tailored to your academic interests, so if you can't make it, make sure to cancel. In fact, sending a text or call to your admission counselor to reschedule is an excellent way to show strong demonstrated interest.
4. Build a Relationship with Your College Admission Counselor
As a student from a specific state, it's comforting to know that you have an admission counselor dedicated to guiding you through the college application process. But don't just leave it at that! Take the initiative to connect with them. Your admission counselor is not just a faceless reader of your application, but someone who wants to get to know you and advocate for you. So don't hesitate to send them an email or text, even if it's just to say hello. Take the time to share a little information about yourself and express your desire to attend their college. Building a relationship with your counselor is one of the strongest ways you can show demonstrated interest. So take the first step and reach out to your personal admission counselor today!
5. Attend Admission Events
College fairs and high school visits are more than just an opportunity to grab some free swag. These events offer a chance for prospective students to connect with college admission officers in person. Attending these events shows demonstrated interest in the college, and it allows the admissions team to highlight what makes their school unique. When an admission counselor makes the effort to visit your high school, take the opportunity to say hello and ask any questions you may have. Even if you can't visit the campus right away, meeting with an admission counselor on the road can help you better understand the school's offerings and make a more informed decision about your college choice.
6. Fill Out Inquiry Forms
Have you ever attended a college fair or met with an admission rep at your school? If so, then you've likely been handed an inquiry card to fill out. It might feel like an annoying task, but it's actually a crucial step in demonstrating your interest to colleges. By filling out the inquiry card, you're putting yourself in the college's system, and allowing them to keep track of your interactions with their representatives. It's like a paper trail that reminds them of the exact date and event you met with them. So, next time you're handed an inquiry card, take a deep breath and fill it out. It could make all the difference in the college admissions process.
7. Apply Early
As it turns out, timing can mean everything when it comes to applying to college. Sure, there are seven different kind of deadlines to choose from, but if you're truly interested in a particular school, it's vital that you apply early even if you are applying for regular decision. This way, you can display to the admissions office that you are genuinely invested in attending their institution, and that you aren't just applying as an afterthought. Believe it or not, as soon as you hit that "submit" button, the college will have a record of when you applied and which deadline you chose. So don't wait until the last minute – take initiative and show your enthusiasm by applying as soon as you can. trust us, your efforts will not go unnoticed.
8. Connect on Social Media
Connecting with colleges on social media is an excellent way for students to show demonstrated interest. By following a school's social media accounts, students can also stay up to date on the latest news, events, and student life on campus. Engaging with their posts by commenting, liking, and sharing can demonstrate to admissions officers that a student is invested in the school's community and interested in what's happening on campus. Additionally, students can share their own experiences with the school's community. For example, they can post about their campus visit, share their thoughts on a recent event or lecture, or showcase their enthusiasm for the school in their own words. By doing so, students can demonstrate their interest in the school and show that they would be an engaged and active member of the campus community if accepted.
9. Attend Webinars
Attending informational sessions and webinars can be a great way to show colleges that you are truly interested in what they have to offer. They can also give you a better idea of what classes, professors, and student life is like at a particular institution. These events also provide a chance to ask questions and engage with current students and faculty. Additionally, attending such events can lead to valuable networking opportunities and potential internships.
10. Write an Outstanding College Specific Essay
Writing an exceptional "Why this College?" essay is another effective way for students to demonstrate interest in a college. This essay is an opportunity for students to showcase their knowledge about the school, highlight their personal connection to the institution, and articulate why they believe they would be a good fit for the school.
To write an outstanding "Why this College?" essay, students should start by thoroughly researching the school. This includes reading through the school's website, course catalog, and student newspaper, as well as attending information sessions and campus tours. The more a student knows about the school, the better they can tailor their essay to show why they are a good fit for the institution.
In the essay, students should highlight specific aspects of the school that resonate with them. This could include academic programs, extracurricular activities, campus culture, or the location of the school. Students should also share their own experiences and personal connections to the school, such as why they want to study a particular subject or how they see themselves contributing to the campus community.
A well-written "Why this College?" essay demonstrates to admissions officers that a student is passionate about the school and has put thought and effort into their application. It can also provide valuable insight into a student's personality, goals, and interests.
Choosing the right college is a big decision and it's important to do your research before committing. Demonstrating your interest in a school can be beneficial both for you and for the admission officers. It's not just about trying to get accepted, but also about finding the best fit for you. If you genuinely like a school and can see yourself thriving there, taking the time to show your interest can help you in the long term. It's a way to show the admissions team that you value their institution and are invested in becoming a part of their community. So, don't hesitate to attend virtual events, schedule a campus visit, or connect with current students. Your efforts can pay off and lead you to the school of your dreams.
College Careers Consulting's best advice is for current high school students is to engage in the demonstrated interest process early while building a unique, one-of-a-kind college profile that will make you stand out in the college admission process. We can help you do that. Contact us today for a free online consultation.