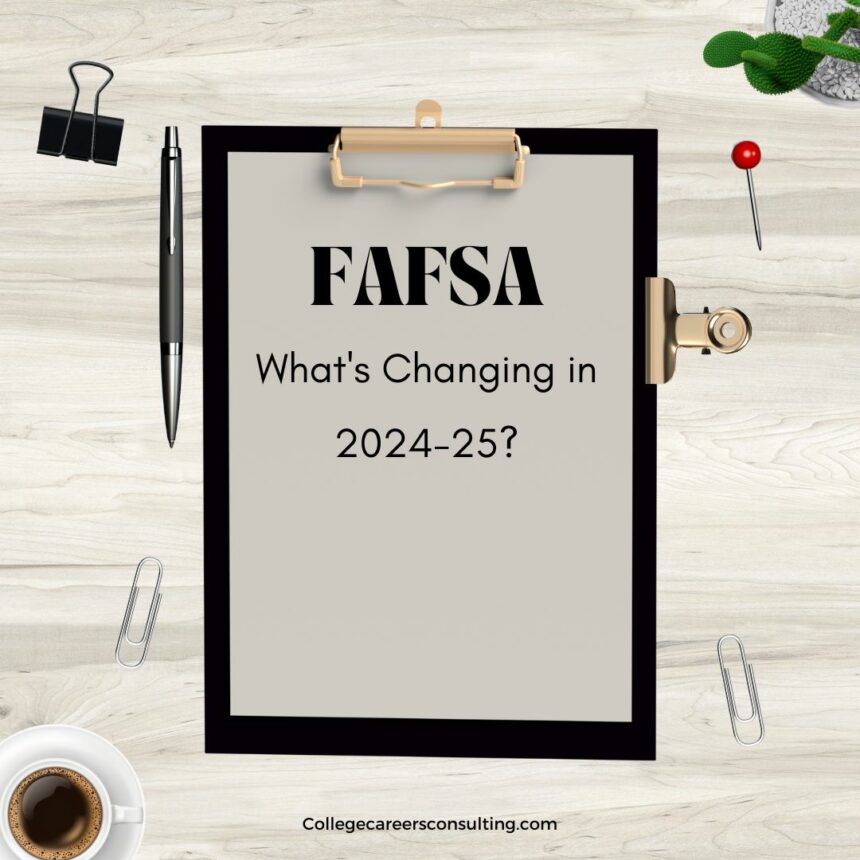 The Free Application for Federal Student Aid (FAFSA) is shedding its old skin in 2024-25, and students and their families have every reason to rejoice. The changes aim to simplify the application process, making it less of a headache for all involved. Let's dive into the exciting alterations that promise a smoother financial aid journey.
Shorter, Sweeter: Less Questions, More Ease
The FAFSA is trimming the fat by reducing the maximum number of questions from a whopping 108 to a more manageable 46. And here's the best part – thanks to the dynamic FAFSA on the Web, some students won't even have to face all 46 questions. It's a streamlined format set to simplify the application process and ease the stress on students and their families.
Double Trouble: Now List 20 Instead of 10
Good news for those with a lot on their plate! Instead of struggling to narrow down their list, applicants can now breathe a sigh of relief and showcase 20 schools on their FAFSA.
Bye-bye Manual Entries: Enter IRS Direct Data Exchange
Say farewell to the hassle of manually entering tax information. In 2024-25, everyone on the FAFSA must consent to the Department of Education receiving tax information directly from the IRS. No more tedious data entry – it's a game-changer making the FAFSA completion smoother for most applicants.
Meet the Contributor: Everyone Has a Role
A new term debuts in the FAFSA world – contributors. These individuals, like parents or spouses, may be required to provide information on the student's form. A contributor's input is crucial, and an incomplete submission could jeopardize a student's eligibility for federal aid.
Out with EFC, In with SAI: The Terminology Shift
Expected Family Contribution (EFC) is getting a facelift and is now known as the Student Aid Index (SAI). The new name more accurately reflects its purpose, and unlike the EFC, the SAI can dip into negative territory, going down to -1500.
Pell Grants: A Shift in Eligibility Determination
Families falling below 175% (single parents below 225%) of the federal poverty level can rejoice, as their students are guaranteed a maximum Federal Pell Grant award. Minimum Pell Grants are secured for households below specific thresholds, with awards determined by the SAI.
Follow the Money: A Change in Parental Financial Information
For dependent students, the FAFSA now requires financial information from the parent(s) providing the most financial support. It's a subtle but impactful shift in focus.
Small Business and Family Farm Values: A New Reporting Requirement
If you're a business owner or have a family farm, get ready to report its value. For family farms, deducting the net value of the principal residence will help determine the final value of assets.
In conclusion, the FAFSA 2024-25 changes promise a more straightforward, less intimidating financial aid application experience. As students embark on their academic journeys, navigating the FAFSA maze just got a whole lot easier.
Making a decision about careers and colleges? Our track record shows that we know how to help them. Contact us today.